The 2010 FIFA World Cup Finals begin today, at Johannesburg, South Africa's Soccer City stadium. The Opening Ceremony took place this morning, and was full of dancers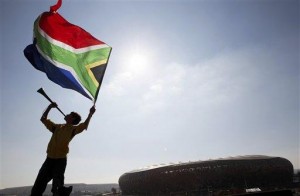 in brightly colored costumes, fans decked out in face paint, and what looked like a giant melting pot.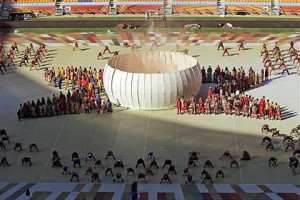 For those who can't watch the matches on television, it's streaming online at a number of sites, including ESPN 3. The first match, between Mexico and South Africa is already underway, and South African fans are hope their team pulls through in their home country. In one of the pictures on the following pages, a South African fan's sign reads "Our Land, Our Cup, Our Time To Shine".
Even those who could care less about soccer have to appreciate these photos. Amazing.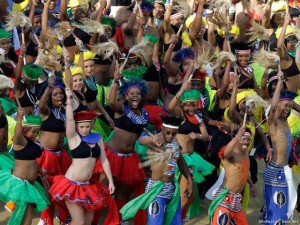 Nearly 300,000 people in South Africa that didn't get tickets for the opening ceremony and opening match had a huge party and watched yesterday from fan parks all over the country.
Nearly 200,000 more people all over the world also enjoyed the opening day. The other fan parks were in Rome, Paris, Berlin, Sydney, Mexico City and Rio de Janeiro and that isn't including the thousands of bars and clubs that have arranged special days for the World Cup.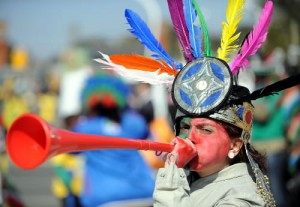 The fan parks in South Africa have been set up in every host city and are open on match days from 10am until 10pm. All games are shown live and in-between games there is entertainment and refreshments and a party atmosphere.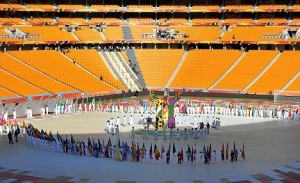 We asked some people what they thought of the opening ceremony and we got a thumbs up from everyone – South Africa have done a fantastic job.
seo company, seo tools, search engine optimization